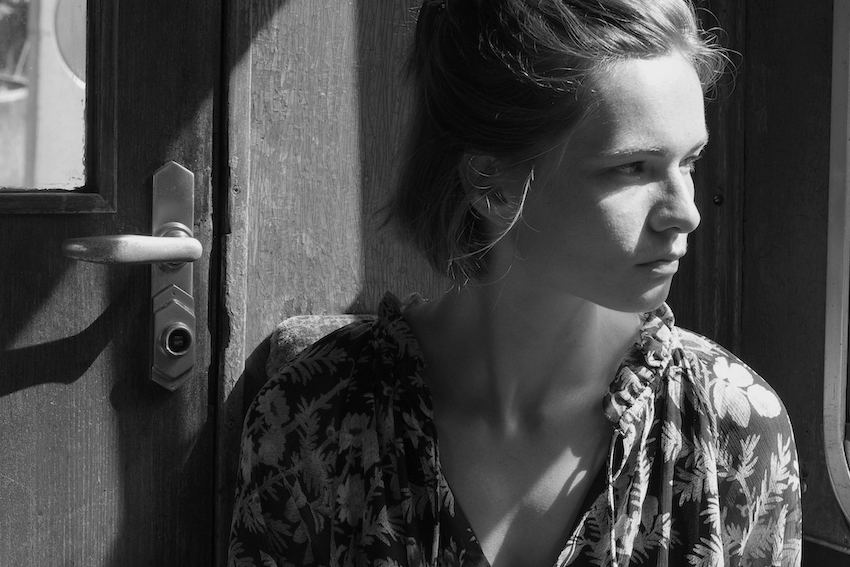 Michaela Haider was born in Austria in 1996 and is currently living and studying in Berlin, Germany. She is a self-taught photographer focusing on fine art and portrait photography. 
For her online presence she is mainly known as Lia Niobe.
Her work focuses on the interaction of the human form with light incorporated in its surroundings. The human figure as natural being becomes part of the scene and expresses reconnection to the soul through connectedness to nature. Creating from a place of intuition there has been a transition in her work from surrealistic storytelling to a more serene imagery with a focus on composition, aesthetics and expressiveness. To frame a growing interest in the human self artistically, she became more and more interested in capturing the essence of a person in portraits.
Exhibitions
2018
44er Galerie - Group Exhibition - two months - Leonding, Austria
Magito gallery - Solo Exhibition - three weeks - Helsinki, Finland
Laterna magica - Group Exhibition - three weeks - Helsinki, Finland
Musiikkitalo | Sibelius Akatemia - Solo Exhibition - one month - Helsinki, Finland
2017
44er Galerie - Group Exhibition - one month - Leonding, Austria
2016
44er Galerie - Group Exhibition - two months - Leonding, Austria
Publications/Features
2021
Your Daily Photograph - Inclusion of 'Within and Without' - April 2021, YourDailyPhotograph.com
F-Stop Magazine - Issue 106: Self Portrait, April - May 2021, online; editor: Christy Karpinski
2018
Kamera-lehti - Issue 5, May 2018; chief editor: Minna Jerrman
2015
2014
Whim online magazine - Issue 5, April 2014, p. 53-65; chief editor: Melanie Doncas
2013
Inspiration In Photography - Book by Brooke Shaden, p. 176-177
2012
Phlearn - Weekend Inspiration XIII; Top 25 Images
Cirkumfleks Magazine - Issue 3, Oktober 2012, p. 115-125; chief editor: Ed Safin
Golden age magazine - Issue 10, September 2012, p. 115-121; chief editor: Nikki Chicoine
Artist a day feature
Awards/Nominations/Honorable Mentions
2021
Fine Art Photography Awards - 7th Edition, London (UK); Nominee (Fine Art)
2018
Sprichcode - Photography Contest, Leonding (AT); Finalist
2014
Sprichcode - Photography Contest, Leonding (AT); Honorable Mention
2013
Phlearn - Natural Light Contest Winner
2012
Sprichcode - Photography Contest, Leonding (AT); Honorable Mention